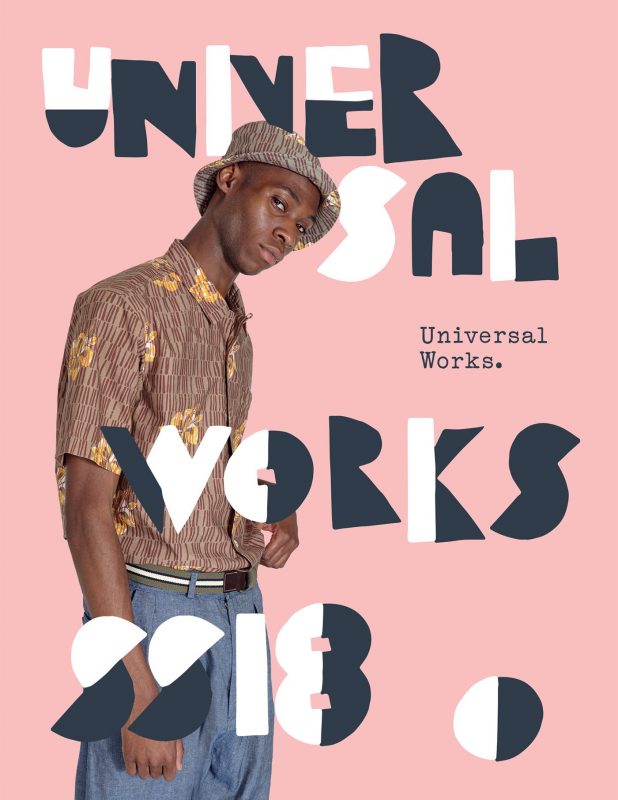 Today with Francesco we will talk about Universal Works, one of the new brands that are part of the Corsi Shop spring-summer 2018 collection.
Francesco, how did you discover the Universal Works brand?
"We met Universal Works (hereinafter UW) a few seasons ago, when, looking among our online sources of fashion news to find new product for our store, we discover brand UW and its collection.

Since then, UW brand has grown considerably, and so we found it with pleasure as exhibitor at Pitti, our reference fair.

It is indeed fortunate for us to have grown professionally in Florence where many designers present themselves and emerge with their proposals.

During the Fair, our innate curiosity to discover the novelty capable of arousing emotion, drives us in search of the products we offer.

I assure you that the UW collection make us feel the emotion we were looking for. "
---
The young story of Universal Works
Francesco, you are a good fashion tour guide: tell us a summary of the history of this brand.
Of course! UW was born in Nottingham from the idea of David Keyete, who made his visions from his kitchen table, result of shared experiences with the best stylists of his places, such as Paul Smith and Maharishi.

David is exceptional in transferring to his outfits softness and comfort together with a more formal elegance, but the image we receive immediately is perfect for a worker who wants a clean look with unique style. It is the look that fully reflects us.

It is worth listing one by one all the details of the UW garments:

back pocket of the trousers, the left with flap, the right with button or free
clean design and the low pence that rises from the edge of the gamut
fit of the outerwear or jacket
knitwear layers
thick and thick raglan

Everything speaks of quality and sobriety: we derive a look from a worker who does not want to appear too sartorial, a person who uses his mind and arms as tools to achieve his goals, and who pays great attention to the needs of those who have to transmit a work certain style of his image.

We fully embrace the choice of materials and colors used, with which the materials are designed and assembled: cottons, twill, corduroy 1000 lines, wool, Harris Tweed, in short history and practicality. "
---
The Universal Works matches
Francesco, do not forget to give us some advice on what to combine with the leaders of this brand.
"Certainly not. The combinations with the looks are varied, from the amphibian Frank of Oxs, to the sneakers Karhu, Zespà eFilling Pieces, or Flower Mountain.

For a more Heritage Look you can choose Redwing, as well as Buttero.

Choose Trickers, Dolani or Fiorentini + Baker if you are looking for a more formal appeal.

How do we see UW? A unisex line designed for the individual who is interested in trends, but who interprets them without being excessively involved, to valorize his own personal style. "
---
Discover our UW SS18 collection
---