Our specialized Shoe Repair Shop
We are one of the few Shoe Shops in Italy which can boast an in-store Shoe Repair laboratory. Our shoe repair laboratory is housed in the historical Corsi Shop in Sesto Fiorentino (Firenze), where, since 1999 we repair, customize, take care of your shoes with our long standing experience.
Red Wing New Soles
We started customising and resoling Red Wing in 2015, as we had been fascinated by the Japanese customizations, who are always very scrupolous and attentive to detail. With patience and ideas we went to the central Italy Vibram distributor searching for soles which could be suitable for our resoling service and for our customizations. Our mission is also to give assistance to our clients and it is therefore important to be able to deliver this service, driven by the passion for the products we sell, timeless items. We resole Red Wing, thanks to the precios contribution of our father Enrico, With his forty year experience in this field, our research on materials and on "new looks" to give to old Red Wing we have managed to reach today's results. We'll keep offering youy new soles and new looks to give to your shoes, as, like you do, we know how beautiful they are once the are worn out and used in all situations, and we also know the bond of affection linked to this kind of shoes we'd never like to get rid of.
HOW TO BUY A SOLES REPLACEMENT SERVICE

1. Choose the sole and buy the soles replacement service
Are your shoes fit for being resoled? Take a look at all the Vibram® soles we can use . Choose the sole we will use to resole your shoes, add the product to the basket and proceed to check out. You will be able to pay by credit card, Bank Transfer or PayPal.

2. Receive the label and prepare the parcel
Once purchase will be completed, we will send you the courier label, with all the necessary information regarding how to print and attach the label to the parcel.We kindly remind you to use a shoe box within these dimensions ( 38cm x 24cm x 16cm) for shipment

3. Ship the parcel, we take care of everything else
Once the parcel is ready, let us know and we will send a courier to pick it up at your chosen address; we will receive it in 24/48 hours. In a few days we will ship your shoes back to you with new soles or repaired. You will comfortably receive them at your home address!
Shoe repair services
We are specialized in all shoe repair and maintenance operations, such as new soles, heels, half rubber soles, shoe enlarging and customization for any personal need. Through qualified partners we also resole shoes with "Goodyear" processing technique (Red Wing, Tricker's, Alden, Church, Paraboot, Sanders, Ortigni, etc.) We are furthermore specialized in resoling and repairing high end women's and men's footwear (Ferragamo, Sergio Rossi, Miu Miu, Christian Louboutin, Chie Mihara, Prada, Gucci, Fiorentini Bakers, Vic Matié, Del Carlo… )
Shoe repair materials
For our shoe repairs we use top quality materials, such as rubbers and soles by Vibram® (industry leading brand).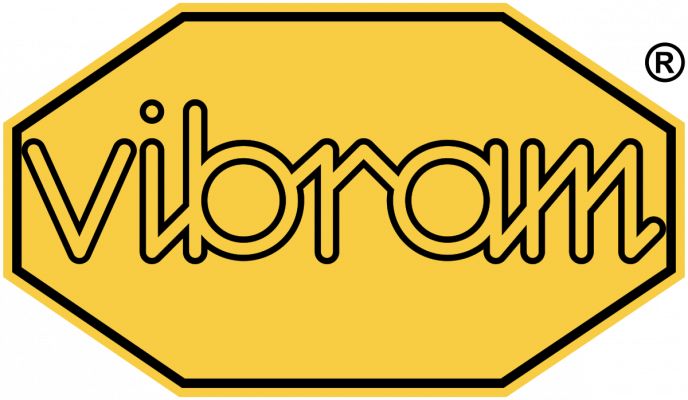 Vibram® is the world's leader in production and marketing of high performance rubber soles, for the sports, outdoor, leisure, working footwear, orthopedics and shoe-repair markets
For your footwear maintenance we use and propose you only original products, as for Red Wing brand (Discover Red Wing products for shoecare). The characteristics of these shoes have remained the same for over 150 years: comfort, quality and resistance are the same as they then were. Classic models combine robustness and style with the understatement of the American tradition and arrive unaltered to the present day thanks to an accurate and obsessive management of all the manufacturing processes.