Corsi Calzature was started in 1948 by two brothers Rinaldo and Romano, and then passed to Lucia and her husband Enrico. Now at its third generation with Francesco and Stefano – creators of Corsi Shop online brand – Corsi has always focused on offering quality footwear without disregarding comfort and practicality, alongside an excellent customer and purchased product service and brands selection.
Corsi Calzature has always stood out for its up-to-date style, enhancing local artisan tradition and finding approvals of their choices in the most import display windows around the globe: from New York​ ​to​ ​London,​ ​Paris​ ​and​ ​Florence.
Corsi Shop doesn't mean just footwear sale: for over half a century Corsi Calzature has offered tailored​ ​artisan​ ​handmade​ ​shoes,​ ​especially​ ​for​ ​brides,​ ​grooms​ ​and​ ​ceremonies.
Stefano
FASHION SHOES & BAGS DESIGNER
Pleasant as well as professional, Stefano is Corsi Shop engine. Always ready to use social media to post information and pills about the world of footwear and its most important brands, he graduated at Polimoda in Footwear and Accessories Design, and together with his brother Francesco, he created their​ ​e-shop​ ​and​ ​currently​ ​manages​ ​it​ ​with​ ​passion,​ ​expertise​ ​and​ ​grace.
Francesco
FASHION SHOES & BAGS DESIGNER
In the footwear world, quality brands have no secrets for Francesco. As Shop Manager, he shares his time between customers care and research of fashion shoes new brands and products. He studied at Polimoda​ ​like​ ​his​ ​brother​ ​Stefano,​ ​and​ ​created​ ​Corsi​ ​Shop​ ​with​ ​him.
Lucia
FOOTWEAR EXPERT
Lucia is the soul of the business representing Corsi's second generation. Inherited it from his father Rinaldo and his uncle Romano, she has managed it with continuity, imparting her passion to her sons Stefano​ ​and​ ​Francesco.​ ​50​ ​years​ ​of​ ​experience,​ ​expertise,​ ​smiles​ ​and​ ​kindness​ ​at​ ​your​ ​service.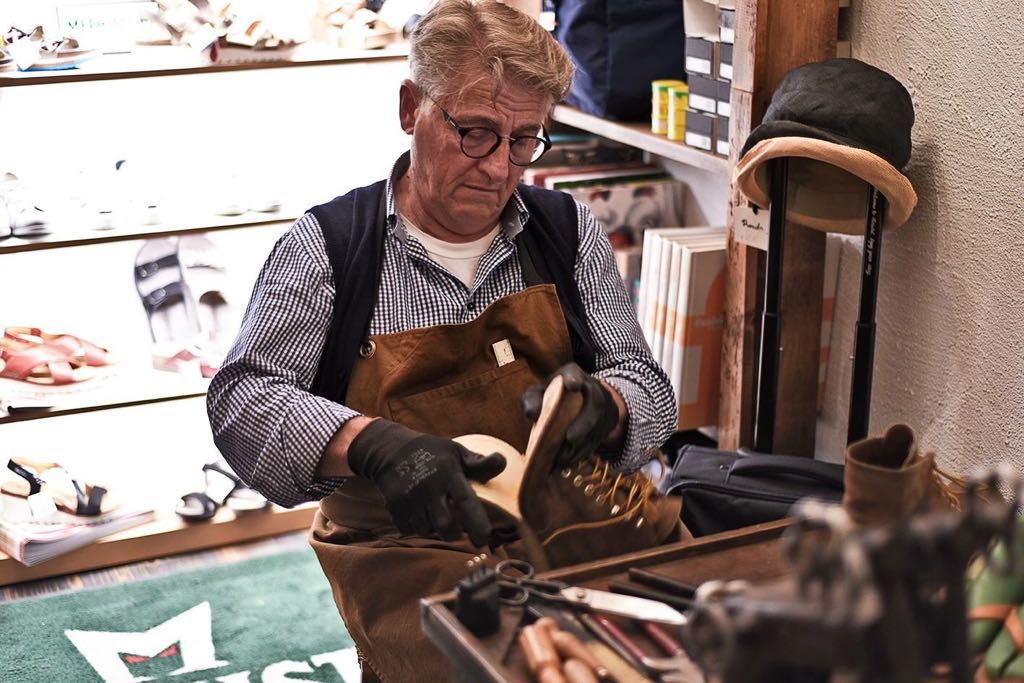 Enrico
MASTER SHOEMAKER
Enrico is a true expert in footwear customization, as he adjusts shoes to feet characteristics and customers requirements. He performs repairs as a real master shoemaker, pushing his skills to create entirely​ ​handmade​ ​models,​ ​scrupulously​ ​selecting​ ​all​ ​the​ ​used​ ​materials.